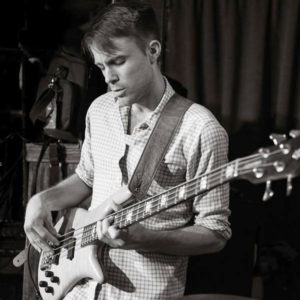 Julian is an acoustic and electric bassist, hailing from Toronto, Canada.
He grew up in the east end, and thanks to his music-loving parents, became infatuated with listening and playing from an early age. He attended the degree program in music performance at Humber College from 2009-2013, preceded by the Banff Centre's Workshop in Jazz and Creative Music the summer after his graduation. Since then, he has been building his reputation as an active member of Toronto's vibrant music scene, and has performed across Canada, the US and Italy. Julian plays in a variety of different groups and styles, including composing/performing his own music. His passion is for jazz, classical and improvised music, but he likes to play and listen to pretty much anything.
He encourages his students to look at one song or piece of information from as many different angles as possible, in order to extract new knowledge and skills that can be applied to situations within and outside the world of sound.