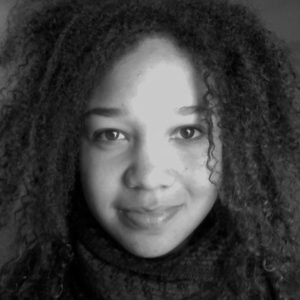 Sabine Ndalamba is a Swedish-born, Toronto-based instrumentalist, composer, and singer-songwriter with a diverse musical background.
As a guitarist, she has worked as a side woman with many artists, including touring with Juno-winning singer Kellylee Evans. When not playing her own shows, Sabine has also served as the opening act for a variety of bands, including Spanish band, Mist. As a composer, she has had her work played by the Budapest Art Orchestra and several top classical musicians in Valencia, Spain. She currently composes and performs regularly in Toronto with her own band as a jazz guitarist and singer-songwriter. (Her music can be found on Facebook https://www.facebook.com/SabineNdalamba/ and http://soundcloud soundcloud.com/sabine-ndalamba).
Sabine is a passionate musician and an easy-going person. As an educator, she enjoys sharing her musical experience with students of all ages.