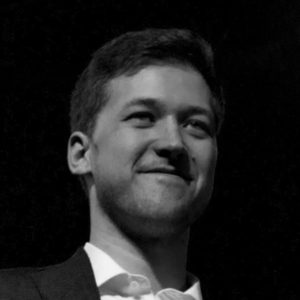 Bryn Besse is a guitarist and multi-instrumentalist from Regina, SK.
He graduated with honours from Grant MacEwan University with a diploma in guitar performance in 2011 and graduated with honours from Humber College with a bachelor of music degree in 2016. During his time at Humber he received the Ted Quinlan Guitar Award in 2015 and the Sennheiser Music Scholarship in 2016. Bryn's varied career has spanned many genres and instruments. His comfort and proficiency on electric and acoustic guitar, electric bass, piano, and drum kit stem from his early training in piano and music theory. These skills have carried him across the country numerous times, from Haida Gwaii, BC to St. John's, NL. He has performed throughout Canada on the guitar with Danielle Knibbe, James Burrows, Jenie Thai, David Newberry, and Rachael Cardiello; on the electric bass with The Marwills, Skye Wallace, and VISSIA; and on the drum set with Skye Wallace and Chealsea Reed.
In addition to his performing experience, Bryn has earned a wealth of knowledge in the recording arts from his time as an assistant engineer in the Humber Studio and as a freelance engineer after graduation. His breadth and range make him extremely useful on the stage, in the recording studio, and in the classroom.